Research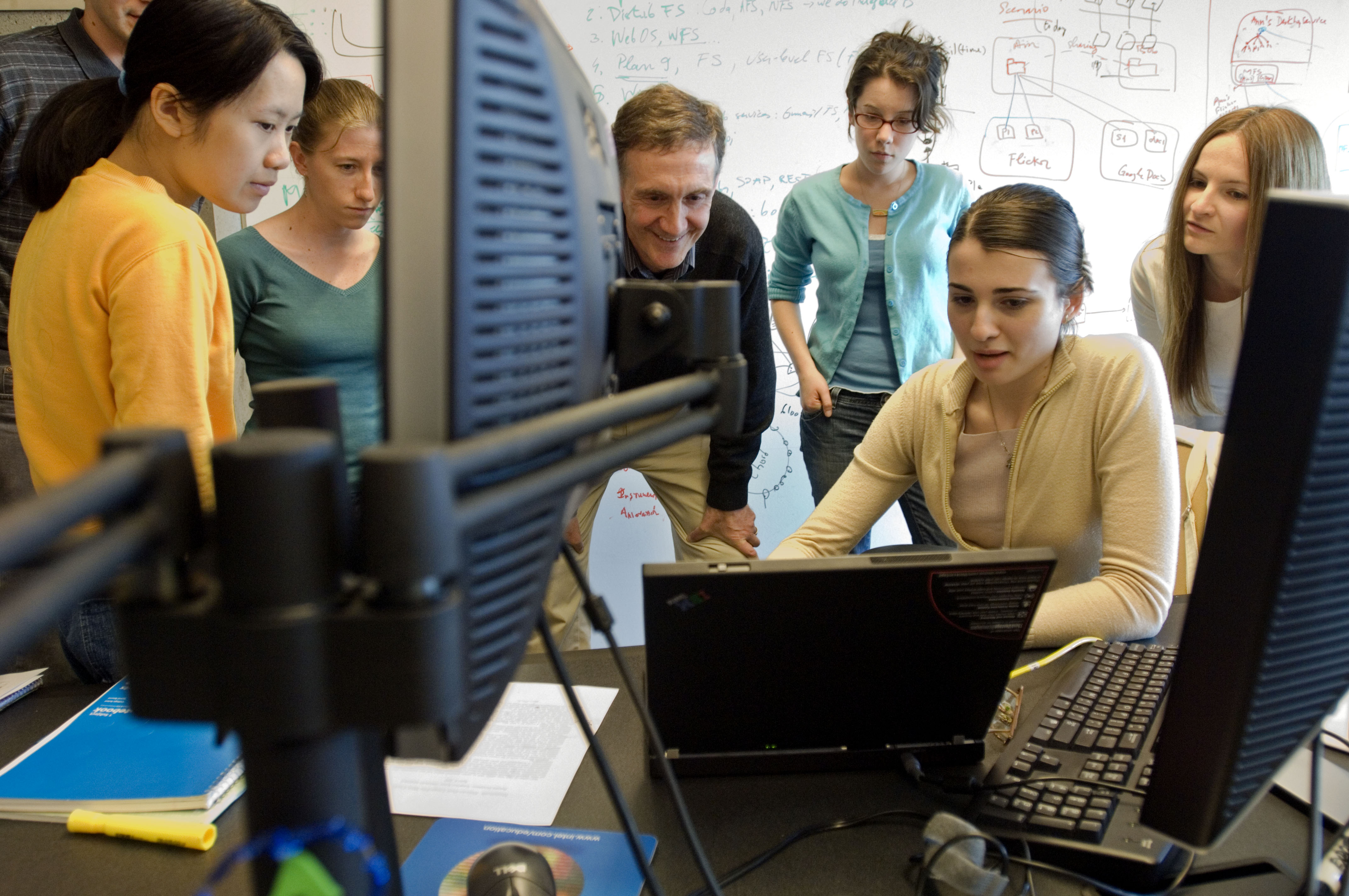 UW CSE is committed to expanding its global leadership in computer science and computer engineering research by engaging the best and brightest faculty and students and creating a supportive environment in which to pursue the next great advances - whether at the core of the field, or in multi-disciplinary initiatives that address humankind's greatest challenges through the transformative power of computing.
Student success is our priority and is the foundation on which the reputations of CSE and its faculty members are built. Our undergraduate students - the majority of whom participate in faculty-supervised research - power the leading companies and populate the leading graduate programs. Our graduate program alums are leaders in industry and academia. Over the years our faculty members have been nationally and internationally recognized for excellence. For example:
47 National Science Foundation CAREER Awards or Presidential/NSF Young Investigator Awards, 9 NSF Presidential Faculty Fellow or Presidential Early Career (PECASE) Awards, and 9 Office of Naval Research Young Investigator Awards.
27 Sloan Research Fellowships, 8 Fulbright Awards, 3 Packard Fellowships, 3 Microsoft Research Faculty Fellowships, 2 Guggenheim Awards, and 2 MacArthur Fellows.
4 Fellows of the National Academy of Engineering, 2 Fellows of the American Academy of Arts & Sciences, and 2 Fellows of the American Association for the Advancement of Science.
40 Fellows of the ACM, IEEE, IAPR, and AAAI.
We are a major player in most of the principal areas of computer science and computer engineering and pushing the boundaries in emerging areas of the field. Strengths include:
Learn about our work, and join our community!
print $last_edited; ?>