2023 PMP graduation reception
Join us on Wednesday, June 7, from 7:00-10:00pm at the Woodmark Hotel in Kirkland, WA for an evening of merriment and celebration with this year's PMP grads!
All PMP graduates from autumn 2022, winter 2023, and spring 2023 are invited, and everyone receives a plus-one for a spouse, partner, or someone else.

What to expect
Plenty of time to reminisce and reconnect with your fellow PMP grads and program staff, with lots of food and drinks! Graduates can anticipate a large spread of hors d'oeuvres, bites, and a dinner buffet, with an open bar serving cocktails, beer, wine, and non-alcoholics.
Grads will also receive a special graduation gift to take with them, along with a selection of sweet Allen School swag.
RSVP and individual recognition
RSVPs are due by May 21!
Please RSVP here, even if you cannot join us.
In addition to grads' RSVP, the form collects information from grads about their accomplishments during the PMP, self- shout-outs, and gives grads the chance to send a celebratory "tweet" to their fellow graduates. This information is compiled into a customized slide highlighting YOU that will be shown during the reception. This ensures that everyone has the chance to be individually honored and recognized, whether or not they attend the reception. Feel free to get creative- the form accepts emojis. 😊 🌟 🎓 🎷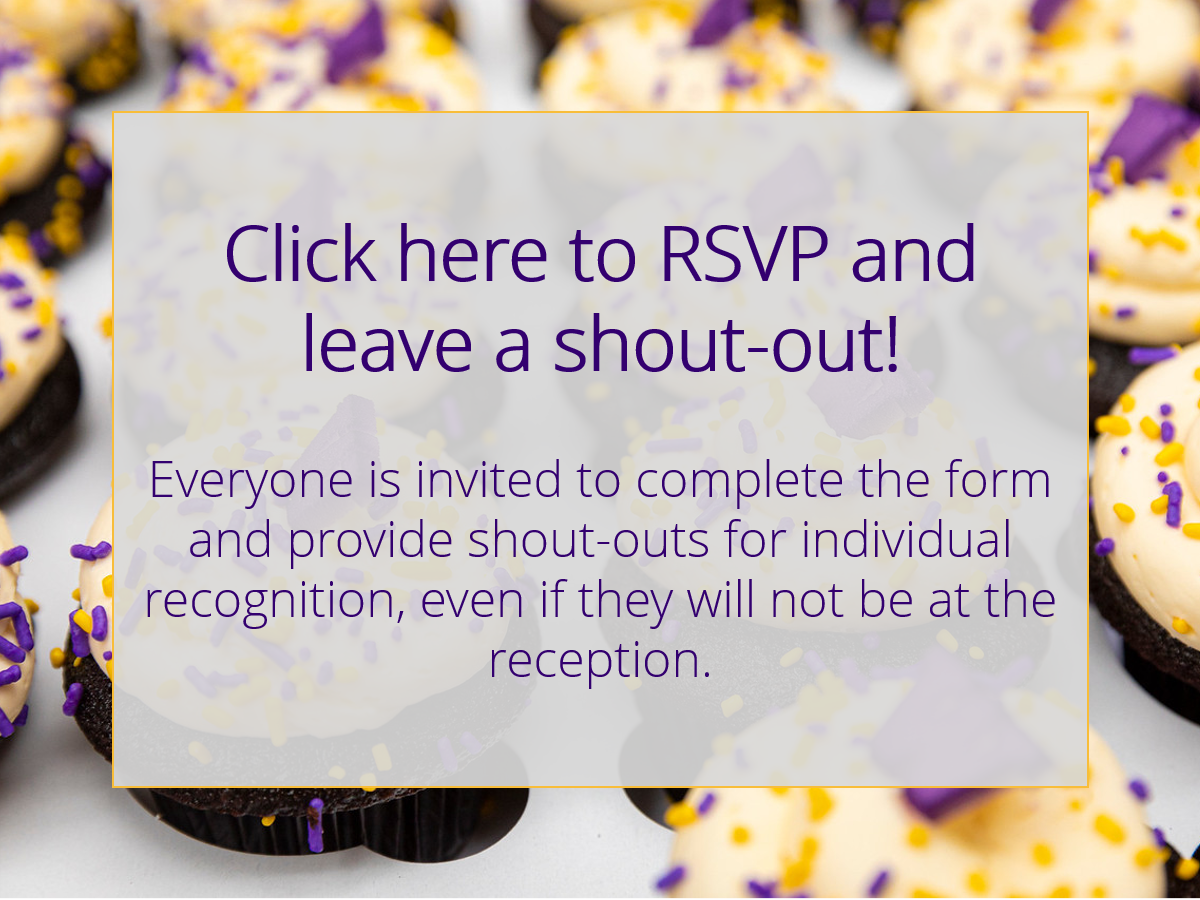 Information for reception attendees
How to RSVP
RSVPs are due by May 21, via this link: PMP graduation reception RSVP
Reception date and time
Wednesday, June 7, 7:00-10:00pm
Reception location:
Woodmark Hotel, Marina Room
1200 Carillon Point
Kirkland, WA 98033
Click for directions.
The reception will take place in the Marina Room. The Marina Room is below a restaurant called Le Grand Bistro and is accessed from the southwest corner of the parking garage, or on foot from the roundabout by walking down the stairs toward the water and turning left.
Parking
Parking is on-site: enter the property on Lakeview Drive, and make a U-turn at the roundabout. The underground parking garage entrance is on the right, just before Starbucks.
Attire
As this is not a formal graduation ceremony, graduation regalia (cap and gown) are not required nor expected.
It is, however, a reception being held in your honor! Graduates and their guests often decide to dress festively to match the occasion, and in the past have typically opted for attire that falls somewhere between "business casual" and "cocktail party", whether that be in western dress or that of their home country or culture. In any case, there is no expectation for a particular style of dress, nor a dress code.
Accessibility and Accommodations
The RSVP form collects attendees' and their guests' accessibility needs and allergies/dietary restrictions. Attendees are also welcome to connect with Kate in advance to discuss the venue, food, and anything else that might support their comfort and ability to enjoy the reception.
The Marina Room and surrounding patio are flat, though the Marina Room does have 2-3 low stairs between the buffet and seating areas. The Woodmark Hotel website has a 3-D virtual tour of the Marina Room, here.
A slide show will run on a cycle during the reception; it does not have bright flashes or strobe effects. At one point, short remarks will be given by a live speaker in English.
More graduation events
PMP graduates may also participate in these other graduation celebrations around campus:
Friday, June 9: Allen School formal graduation celebration
Saturday, June 10: UW-wide Commencement Ceremony in Husky Stadium