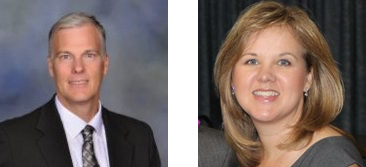 John Colleran and Michelle Kastner both attended the University of Washington. John received his Bachelor of Science degree in Computer Science in 1987. Michelle graduated with a Bachelor of Science Degree in Psychology with an emphasis in Sports Psychology in 1988. The two met at the UW in 1988.
Michelle and John greatly enjoyed the UW college experience and feel they personally came away as more well-rounded as a result of attending. They have strong feelings about the importance of a college education in a young person's life. They believe college not only teaches you academics in the classroom, but life skills outside of the classroom. Both John and Michelle paid their own way to attend college and understand the struggles that go with being a full-time student while working and ultimately the need to pay back student loans. Michelle earned some local scholarships before attending and vividly remembers the relief it brought to get help with the costs of college. John and Michelle attribute their career successes to hard work, lessons learned in college and frankly some good luck. They feel they have attained greater achievements and attained many life goals thanks in large part to their time spent at the UW.
John is now in his 27th year at Microsoft, all of them spent in Operating Systems Group. He has thoroughly enjoyed his time at one of the premiere technology companies in the area. After college, Michelle held two high level marketing positions in local companies and then went on to build her own marketing consulting firm, before "retiring" to raise their two children, Jessica and Joshua. John, Michelle and their children continue to be active supporters of the UW not only on upper campus, but also in rooting on the Dawgs at all home football games, participating yearly in the UW Dads and Daughters program and traveling to bowl games. They would like to encourage and help facilitate a college education for others, who wish to follow this path. To this end they have established the John Colleran and Michelle Kastner Colleran Endowed Scholarship at the University of Washington.
This scholarship is available only to students currently enrolled as Computer Science or Computer Engineering majors at the University of Washington.