---
In 2007....
---
UW CSE alumnus Christophe Bisciglia is profiled in a Business Week cover story.
"What recruits needed, Bisciglia eventually decided, was advanced training. So one autumn day a year ago, when he ran into Google CEO Eric E. Schmidt between meetings, he floated an idea. He would use his 20% time, the allotment Googlers have for independent projects, to launch a course. It would introduce students at his alma mater, the University of Washington, to programming at the scale of a cloud. Call it Google 101. Schmidt liked the plan. Over the following months, Bisciglia's Google 101 would evolve and grow. It would eventually lead to an ambitious partnership with IBM, announced in October, to plug universities around the world into Google-like computing clouds ...
"How was Bisciglia going to give students access to this machine? The easiest option would have been to plug his class directly into the Google computer. But the company wasn't about to let students loose in a machine loaded with proprietary software, brimming with personal data, and running a $10.6 billion business. So Bisciglia shopped for an affordable cluster of 40 computers. He placed the order, then set about figuring out how to pay for the servers. While the vendor was wiring the computers together, Bisciglia alerted a couple of Google managers that a bill was coming. Then he 'kind of sent the expense report up the chain, and no one said no.' ... ("If you're interested in someone who strictly follows the rules, Christophe's not your guy,' says Lazowska."
MSNBC
Seattle Times
Don't miss the Business Week / CHINA cover!
"With New Year's Eve a week away, our thoughts turn to bubbles and the year that was ... We asked a panel of technology party guests to review a list of 25 events, trends and products that made the scene in 2007 and rate them on a scale of 'forget about it' (1) to 'game-changer' (5) ..."
UW CSE's Ed Lazowska is quoted throughout.
Samuel Karlin, a Stanford professor emeritus of mathematics and father of UW CSE professor Anna Karlin, died December 18 at Stanford Hospital. He was 83. According to UW CSE professor Martin Tompa: "Karlin was one of the pioneers who applied mathematics and statistical models to problems in biological sequence analysis. He worked in this field for the last 20 years or so. He wrote many important papers, but probably the most influential was a series of papers with Stephen Altschul in the early 1990s laying out the statistical foundation for BLAST, the most important piece of software in computational biology. Their work is known as the Karlin-Altschul Theory and is taught in many computational biology courses."
Karlin was a member of the American Academy of Arts and Sciences and the National Academy of Sciences, and was awarded the National Medal of Science in 1989. He was the author of 10 books and more than 450 articles.
CSE alums Rob Short, Gail Murphy win 2008 UW College of Engineering Diamond Awards (December 2007)
Each year, the University of Washington College of Engineering recognizes a small number of alumni with Diamond Awards. These alumni are chosen by a committee of their peers to be recognized for their contributions as engineers of excellence.
The winner of the 2008 Diamond Award for Entrepreneurial Excellence is 1978 UW CSE M.S. alumnus Rob Short, recently retired as Corporate Vice President for Windows Core Technology at Microsoft.
The winner of the 2008 Early Career Diamond Award is 1996 UW CSE Ph.D. alumna Gail Murphy, now a Professor of Computer Science at the University of British Columbia.
Columns, the UW alumni magazine, explores the economic impact of the University of Washington on the region. "'Eight of the companies we've invested in have come from the Department of Computer Science & Engineering,' said Tom Alberg, managing director of Madrona Investment Group. When he asked local software companies to help fund the deparment's new building, even non-Huskies relized how much they benefited by hiring UW graduates. 'To succeed, technology companies need three things - money, entrepreneurs and innovative ideas - and UW is one of the main sources of innovative ideas.'" [page 4]
Jean-Loup Baer (1988-1993), Ed Lazowska (1993-2001), David Notkin (2001-2006), and Hank Levy (2006-present).
MSNBC profiles the work of UW CSE professor Oren Etzioni. "University of Washington computer scientist and search engine pioneer Oren Etzioni is hoping to make today's 'dumb' computers far more consumer-friendly. As part of a larger push in the field, his latest projects are providing a sneak preview of how online applications might look in a more intuitive Web 3.0 of the not-so-distant future."
"University of Washington Computer Science Professor Ed Lazowska, former co-chair of the now-defunct President's Information Technology Advisory Committee, said the report 'once again clearly indicates the performance of U.S. secondary students in science and mathematics lags that of our competitor nations.' He said the results should effectively counter a widely publicized October Urban Institute report that claimed the United States, contrary to other recent reports, is not falling behind in science and math education. Lazowska acknowledged performance gaps among segments of the U.S. student population. While 'the best-prepared students in America are equal to the best in the world,' he said, 'a greater and greater proportion of America's students are not being prepared at this level and are not being equipped for success.'"
"Oren Etzioni, a UW computer science professor, says ... there are no obvious legal cures for spam. Just as 'arresting a drug kingpin won't do much about drug use.'"
UW CSE Affiliate Professor Michael Cohen (a researcher at Microsoft Research) and UW CSE Ph.D. alumnus Ed Felten (a professor at Princeton University) were among 38 eminent computer scientists named 2007 ACM Fellows. Congratulations to Michael and Ed!
UW CSE undergraduates Dana Wen, David Tepper, and Sam Whittle were among 89 students from across the country recognized in the 2008 Computing Research Association Outstanding Undergraduate Award competition.
"The thing that makes computers a huge pain for everybody, says Pedro Domingos, an associate professor of computer science at the University of Washington, is that you have to explain to them every little detail of what they need to do. 'It's really annoying,' Domingos jokes. 'They're stupid.'
"That's why Domingos is taking part in CALO, a massive, four-year-old artificial-intelligence project to help computers understand the intentions of their human users. Funded by the Defense Advanced Research Projects Agency (DARPA), and coordinated by SRI International, based in Menlo Park, CA, the project brings together researchers from 25 universities and corporations, in many areas of artificial intelligence, including machine learning, natural-language processing, and Semantic Web technologies. Each group works on pieces of CALO, which stands for 'cognitive assistant that learns and organizes ....'
"'It's insanely ambitious,' Domingos says. 'But if CALO succeeds, it'll be quite a revolution. Even if it doesn't, so much good research is happening under it that it will still have been worthwhile.'"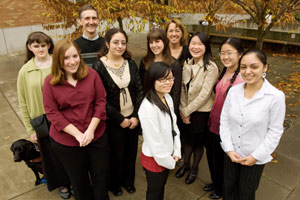 "The NCWIT Award for Aspirations in Computing recognizes young women at the high-school level for their computing-related achievements and interests ...
"The NCWIT Award for Aspirations in Computing is given out twice per year to nominees from the local metropolitan areas where NCWIT holds its bi-annual meetings. Nominations are made in conjunction with local school educators and administrators, and nominees are selected for their demonstrated, outstanding aptitude and interest in information technology/computing; solid leadership ability; good academic history; and plans for post-secondary education ..."
On November 19, NCWIT CEO and co-founder Lucy Sanders and UW CSE professor Ed Lazowska presented the NCWIT Award for Aspirations in Computing to eight wonderful winners from the Puget Sound region: Lenda Nguyen, Melinda Mudd, Nicole Mina Askarian, Kayleigha Holten, Kaitlin McKinnon, Amy Li, Manpreet Kaur, and Nicole Torcolini.
"Forging a Remarkable Future: Computer Scientists Hold the Key to Astounding Advances in the Coming Decades" (UWTV) (November 2007)
"Ed Lazowska has his gaze firmly focused on the future. He speaks not in terms of the possibilities, but the realities of the coming years. Personalized medicine based on genome sequencing. Web browsers in your brain. Quantum computers. Digital prosthetics. 'This stuff is really cool!' Lazowska foresees amazing changes in the coming years, and believes computer science is the ultimate path to this progress."
"Computer Science senior Michael Skinner placed first in his division of the national TopCoder Collegiate Competition in Orlando, Fla., Nov. 2 ...
"Stuart Reges, a senior lecturer in the computer science department, said Skinner's win is the most significant accomplishment in the area of programming contests at the UW in the past 10 years. 'I hope that he can help to bring greater visibility to our undergraduate program,' Reges said. 'As a top-10 department, our research and graduate programs are well known internationally. But not all UW undergraduates seem to be aware that they have a chance to get a first-class computer science education that is comparable to what undergraduates get at Stanford, Berkeley and other top schools. Hopefully Michael's success can help to change that.'"
"'In computer science, we're engineering systems for the whole population,' says professor Ed Lazowska, the Bill & Melinda Gates Chair in Computer Science & Engineering at the University of Washington. 'Every one of us brings our own personal baggage to any system we design. If all computers are designed by fully-able 40-year-old white males, they'll be built to be used by fully-able 40-year-old white males.' It's an argument that should resonate widely as enlightened self-interest if nothing else, Lazowska says. 'A diverse workforce [makes for] a better engineered artifact.'"
"Two University of Washington computer science professors are joining Google's new development office in Seattle's Fremont neighborhood, strengthening the search giant's ties to the largest research institution in the state ... "Brian Bershad and Craig Chambers - who together spent more than 30 years at the UW - will bring 'firepower' to the company, said Google vice president of engineering Shiva Shivakumar, who is based in the company's Kirkland office.
"'These two are spectacular,' said Shivakumar. 'They have done some incredibly big things over the last few years. It is a huge deal.' ...
"Losing two talented professors to Google could be viewed as a blow to the UW computer science department. But Ed Lazowska, the Bill & Melinda Gates chair in the department, doesn't see it that way.
"'On one hand, it is not like we are delighted to see these guys go. But each of them was ready for a change. And I think this is going to wind up being a real plus - a plus for us, a plus for our students, a plus for collaboration, a plus for Google,' said Lazowska, who noted that close to 150 UW computer science students have been hired by Google over the years. 'Craig and Brian are guys who have enormous respect among the faculty and students. I think there are going to be a bunch of really exciting projects going on up here.'"
See also here
"Technologically minded students will soon have a new degree program to add to their choices thanks to the Department of Computer Science & Engineering (CSE), if chair Hank Levy has his way. The program received approval for funding for an initial run of 10 students beginning next fall."
CSE's Michael Skinner is TopCoder Marathon Champion! (November 2007)
CSE senior Michael Skinner has won the Marathon competition of the
2007 TopCoder Collegiate Challenge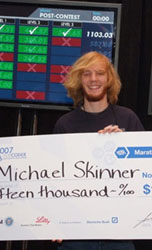 "University of Washington computer whiz Michael Skinner scored an upset victory Friday by winning his division of an international contest aimed at finding out who can write the most effective computer programs ... Skinner, 22, a senior, was one of just two Americans among a field of 120 students gathered in Florida for the 2007 TopCoder Collegiate Challenge ... Skinner, a computer-science major better known among peers by his online handle 'Paranoia,' won $15,000 and bragging rights for the victory."
The TopCoder Collegiate Challenge is an annual competition for collegiate programmers from around the world. There are four independent contests: Algorithm, Component, Marathon, and Studio. The finals were held at Walt Disney World in Orlando FL from October 30 - November 2.
The first three rounds of the Marathon competition were held online in August and September. 300 competitors advanced from the first round to the second; 100 from the second to the third; and 8 from the third to the Orlando finals.
Across all four contests, 120 collegiate programmers qualified for the Orlando finals. Michael was one of only two finalists from the United States. In winning the Marathon finals, he bested competitors from France, Poland, the Russian Federation, Sweden, the United Kingdom, Thailand, and the Netherlands.
TopCoder announcement here. Seattle Times article from before the finals here.
"More than 10 million members of the photo-sharing Web site Flickr snap pictures of their surroundings and then post those photos on the Internet. One group at the University of Washington is doing the reverse - downloading thousands of photos from Flickr and using them to recreate the original scenes."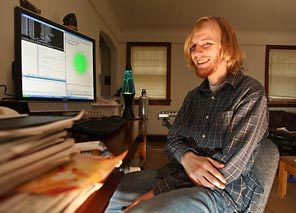 "Creating fast and flawless computer programs may not sound like a competitive spectator sport. But when University of Washington senior Michael Skinner takes on other top college computer programmers from around the world in Florida today, there will be $260,000 total prize money at stake, and observers watching competitors' every keystroke on large plasma screens.
"Skinner, 22 ... carries national pride on his back. He's one of only two Americans to make the final 120 competitors in the 2007 TopCoder Collegiate Challenge."
"Field Notes from UW Computer Science & Engineering Intern Fair" (blist) (October 2007)
As I blogged previously, Justin, Matt & I from blist attended the University of Washington Computer Science & Engineering department's annual career day today. It was a terrific event that far exceeded my expectations. Here are some of my random thoughts ..."
"Growth and new programs are happening at the University of Washington's Computer Science & Engineering Department, Chairman Hank Levy said this morning at the annual 'industrial affiliates' meeting with tech companies, investors and school supporters ...
"There for the update, and research presentations by students, were representatives of Microsoft, Apple, Google, Yahoo, Cray, Sony, Madrona Venture Group, Amazon.com, DreamBox Learning and other companies ...
"Another initiative Levy outlined is already under way: a new 'Experimental Computer Engineering Lab' created as a partnership of the computer science and electrical engineering departments.
"Six new faculty positions, three from each side, are allocated to the effort, including two now being filled.
"Computer science is also taking more Ph.D. students and overall, Levy's planning for '25 percent growth across the board' in the department."
Other coverage here.
"Greg Barnes was supposed to be home sick this week. Instead, he was deciphering clues, searching online about obscure Japanese history, and prowling Harbor Island, hoping to find a hidden medallion - the prize of this year's citywide treasure hunt, Emerald City Search.
"On Wednesday morning, the 42-year-old found the blue-and-white ceramic medallion wrapped in plastic under a wooden bench in Seacrest Park in West Seattle. He won $2,500 in cash and prizes.
"The daily clues in the treasure hunt that began Oct. 17 were inspired by the Seattle Art Museum's latest exhibit, 'Japan Envisions the West,' but that didn't help Barnes out much.
"'My wife and I are both computer scientists,' Barnes says with a laugh, 'so Japanese history's not really our thing.'"
"With their football team mired in a five-game losing streak, Huskies fans may be looking for a beam of light, something tangible to make them smile.
"It can be found on special teams: No. 51, Linus Chou.
"Perhaps the most unlikely of football players, Chou, a Chinese-American, is a computer science major. He scored 1500 on his SAT. He just interviewed for an internship at Microsoft.
"How the Lakeside School product went from academia to special teams, managing to balance both successfully, is one of the Huskies' best feel-good stories of the season."
The Denice Denton Emerging Leader Award is given annually by the Anita Borg Institute to an individual under the age of 35 who has demonstrated a significant leadership capability and positive impact of the lives of women through technology. The award is named in honor of the late Denice Denton, formerly Dean of Engineering at the University of Washington.
It's thus particularly wonderful that the inaugural recipient of the Denton Award is UW CSE alumna Rachel Pottinger, now a faculty member at the University of British Columbia. The award was presented at the Grace Hopper Celebration of Women in Computing. Congratulations Rachel!
Grace Hopper Conference award announcement here.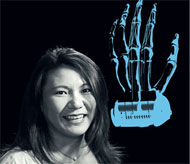 "We take about six months to create our annual list of the most impressive young scientists in the U.S., six months of quizzing academic department heads, professional organizations and journal editors about the most creative and important research in the country and the individuals making it happen ...
"So when we say that these 10 are the most creative, the most groundbreaking, the most brilliant, just what does it mean? It means they have the gall to ask the big questions, even if those happen to be outside the traditional areas of inquiry ...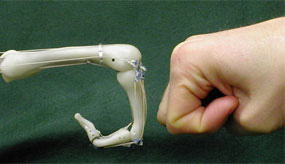 "Yoky Matsuoka grew up dreaming of becoming a top-ranked tennis pro, but she wasn't your average jock. She spent a lot of on-court time pondering how her brain was controlling her hand, allowing her to smoothly swing her racket at just the right time and angle. More than a decade and several mechanical hands later, Matsuoka is still chasing the same question. But now she's pursuing it by trying to build the ultimate prosthetic - a fully functional replica of the human hand, controlled directly by the brain."
UW CSE Neurobotics Laboratory here
CSE Ph.D. alum Gun Sirer also named to Popular Science's "6th Annual Brilliant Ten" (October 2007)
"In 2004, Emin Gun Sirer figured out how to hijack the FBI's Web site. The problem wasn't with the Feds; it was with the structure of the Internet itself. Anytime you type an address like 'www.fbi.gov' into your browser, your request feeds through several servers that act as the phone booths of the Internet. Sirer realized that many of these directories were insecure and that a hacker could easily reroute all traffic meant for the FBI to a malicious doppelgdnger site ...
"His modest solution? Reorganize the entire Internet. Sirer created a scheme that eliminates the need for vulnerable central servers by distributing information among thousands of smaller computers. The strategy now helps safeguard Web sites through the PlanetLab worldwide academic network and could someday protect the Web as a whole."
Gun is now a faculty member at Cornell University.
"Google and IBM, expanding an effort that began at the University of Washington, will launch an initiative to help computer science students and researchers learn a form of programming increasingly significant in the Internet age.
"'It was clear to us that this is something that we and everybody else needed to be offering our students,' said Ed Lazowska, a UW computer science professor. 'Not so that they could go work for Google, although that's great, but because this is a new approach to solving a new set of problems in this data-rich world.'"
Google/IBM press release here
San Jose Mercury here
Google Blog post by Christophe Bisciglia here
CIO Today here
Information Week here
Seattle Times here
c|net here
New York Times here.
"University of Washington computer science professor Ed Lazowska, a onetime Bush appointee, says scientific research and education are sputtering in the 'dark time' of the Bush years. He also says Washington state's higher ed system is failing the next generation."
CSE's Richard Ladner appointed trustee at Gallaudet University (October 2007)
Gallaudet University in Washington DC, the world leader in liberal education and career development for deaf and hard-of-hearing undergraduate students, has announced the appointment of six new members to its Board of Trustees, including CSE professor Richard Ladner. Ladner's contributions to the deaf and hard-of-hearing earned him the 2004 Presidential Award for Excellence in Science, Mathematics, and Engineering Mentoring. His mother, father, and sister are Gallaudet alumni, and he spent a sabbatical year there in 1985-86.
The National Science Foundation features CSE professor Richard Ladner's 9-week Summer Academy for Advancing Deaf and Hard of Hearing in Computing.
"David Kaplan spent 12 years at Microsoft Corp. helping to build SQL Server into a billion-dollar business. Now, after a respite from the software industry, he is testing his luck with electric cars. The 54-year-old entrepreneur is at the wheel of a Seattle startup by the name of V2Green, which is developing software and hardware so utilities can better manage power flows to plug-in vehicles."
V2Green involves numerous CSE alums including Dave Kaplan and Seth Bridges.
"This year's Ig Nobel program included a two-minute speech by keynote speaker Doug Zongker consisting only of the word 'chicken.'"
The original YouTube video of Doug's presentation is here.
KOMO TV interviews CSE's Zoran Popovic and Adrien Treuille: "Researchers at the University of Washington have a come up with a new formula for simulating fluids like fires and smoke. The new formula is changing the world of virtual reality by improving the technology and making it more accessible at the same time."
"Yoky Matsuoka, associate professor in the Department of Computer Science & Engineering, has been named one of this year's MacArthur Fellows.
"Matsuoka, whose research combines neuroscience and robotics to create more realistic prosthetics, is one of 24 people honored today by the John D. and Catherine T. MacArthur Foundation. The $500,000 no-strings-attached prizes are often referred to as the 'genius' awards."
"The UW community no doubt knows the Paul G. Allen Center for Computer Science & Engineering as a modern, even majestic building with pleasing lines and an attractive, light-filled atrium just right for studying and visiting.
"But fewer, perhaps, know that the handsome building, home of the Computer Science & Engineering Department, also hosts one of the most splendid art collections on campus - one that boasts works by celebrated artists Jacob Lawrence, George Tsutakawa, Kenneth Callahan, Akio Takamori and Alden Mason, and photographs by Imogen Cunningham and Art Wolfe, among others."
"If you pick up a copy of Technology Review magazine this month, you'll see this year's winners for the top 35 young innovators. Then again, you might bump into a handful of the winners on campus.
"Technology Review named three members of the UW's College of Engineering for the TR35, a list recognizing the world's top 35 innovators under the age of 35. One of the winners was also named Humanitarian of the Year for creating technology for the developing world."
"This quarter for the first time, the UW will be offering American Sign Language (ASL) for credit ...
"The class is the culmination of a long-term effort to bring ASL to campus... As far back as the 1980s, students have been interested in the subject, said Richard Ladner, who was instrumental in pushing for the class. A professor of computer science and engineering, he is the hearing child of deaf parents and has been active in working with the deaf community."
Tapan Parikh's TR-35 video tribute and acceptance speech (September 2007)
CSE graduate student Tapan Parikh was selected as "Humanitarian of the Year" in Technology Review's TR-35 competition. Accessing this video tribute and acceptance speech is a bit of an ordeal, but it's worth it. Note that CSE professor Yoshi Kohno and CSE Ph.D. alumna Karen Liu also were recognized in year's TR-35 competition.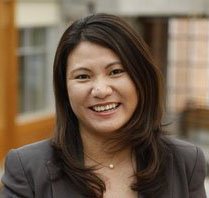 Yoky Matsuoka, associate professor Computer Science & Engineering, has been named one of this year's MacArthur Fellows. Matsuoka, whose research combines neuroscience and robotics to create more realistic prosthetics, is one of 24 people honored by the John D. and Catherine T. MacArthur Foundation. The $500,000 no-strings-attached prizes are often referred to as the "genius" awards.
A major focus of Matsuoka's work investigates how our central nervous system produces signals that control our limbs' movements and then use that information to create lifelike robotic prosthetics. The goal is to help people with reduced mobility use robots that integrate seamlessly with their bodies' motions, allowing an unprecedented degree of control.
"'What's different about Yoky is that she's a mechanical engineer, neuroscientist, bioengineer, robotics expert and computer scientist, all in one,' said Matthew O'Donnell, dean of the UW's College of Engineering. 'She has the ability to see what is possible by combining all these disciplines.'"
"Lee Hood Achieves Scientific Grand Slam" (September 2007)
CSE Adjunct Professor Leroy Hood is being inducted into the National Academy of Engineering on Sept. 30 in Washington D.C., making him one of only seven individuals currently elected to all three National Academies - the National Academy of Engineering, the National Academy of Science and the Institute of Medicine of the National Academies.
"'Lee Hood has been a pioneer in bringing engineering to biology through his leadership in the invention, commercialization and application of five of the key instruments that lie at the foundation of biotechnology today: DNA and protein synthesizers and sequencers, as well as the ink-jet oligonucleotide synthesizer,' said Ed Lazowska, Ph.D, the Bill & Melinda Gates Chair of Computer Science & Engineering at the University of Washington and a member of the National Academy of Engineering. 'He also has played a significant role in founding more than a dozen game-changing biotechnology companies including Amgen, Applied Biosystems, Systemix, Darwin and Rosetta.'"
CSE professor Dan Grossman was recently interviewed on Software Engineering Radio. An abbreviated version of the interview is part of a package of podcasts being used to publicize October's OOPSLA conference (see Episode 9 here).The full interview is here.
CSE undergraduate and Google intern Sierra MIchels-Slettvet describes the Google/UW "Problem Solving on Large-Scale Clusters" course on the Google Code Blog.
<(UW News & Information) (September 2007)
"'Images are universal, but image search is not,' said Oren Etzioni, a professor of Computer Science & Engineering at the University of Washington. 'A person who types his or her search in English won't find images tagged in Chinese, and a Dutch person won't find images tagged in English. We've created a collaborative tool that solves this problem.'
"A new multilingual search tool developed at the UW's Turing Center makes the universal appeal of pictures available to all. PanImages allows people to search for images on the Web using hundreds of languages."
The University of Washington alumni magazine Columns profiles UW CSE professor Oren Etzioni. "Although he's only 43, Etzioni is a genuine pioneer in the world of artificial intelligence. For 20 years, he has been bringing his very real intelligence to bear on it."
The ACM SIGCOMM Test of Time Award annually recognizes a single paper published 10 to 12 years in the past in Computer Communication Review or any SIGCOMM sponsored or co-sponsored conference that is deemed to be an outstanding paper whose contents are still a vibrant and useful contribution today.
At the annual SIGCOMM conference in Japan at the end of August, the 2007 SICOMM Test of Time Award was given to "Toward an Active Network Architecture" by UW CSE professor David Wetherall and his MIT research advisor David Tennenhouse, which appeared in ACM Computer Communication Review 26(2) (April 1996), pp. 5-17. Congratulations David(s)!
Vic Klee, who joined the UW Mathematics faculty in 1953 and helped to establish the Computer Science Group 20 years later, passed away on August 17.
"Since 1999, the editors of Technology Review have honored the young innovators whose inventions and research we find most exciting; today that collection is the TR35, a list of technologists and scientists, all under the age of 35. Their work - spanning medicine, computing, communications, electronics, nanotechnology, and more - is changing our world."
UW CSE Ph.D. student Tapan Parikh, in addition to being one of 18 young innovators recognized in the Information Technology category, was recognized with one of two over-arching awards: TR35 2007 Humanitarian of the Year.
UW CSE faculty member Yoshi Kohno also was one of 18 young innovators recognized in the Information Technology category, for his work in computer security.
Last year's UW CSE Ph.D. alum Karen Liu, who recently joined the faculty of the College of Computing at Georgia Tech, was one of 18 young innovators recognized in the Information Technology category, for her work in digital animation.
UW CSE Affiliate faculty member Desney Tan, a researcher in the Visualization and Interaction Group at Microsoft Research, was one of 18 young innovators recognized in the Information Technology category, for his work in brain-computer interfaces.
UW EE faculty member Babak Parviz was also recognized as one of 18 young innovators in the Information Technology category, for his work in self-assembling micromachines.
UW press release here.
"Without dropping a huge pile of cash, four high-profile venture capital outfits are making a major statement about a local startup company's entry in a fast-growing field of software that promises to save businesses billions.
"They're investing $6 million in illumita, founded last year by four University of Washington computer scientists to commercialize their research into virtualization technology.
"'It really is a game-changing technology,' said Brad Silverberg, formerly a top Microsoft executive and a founder of Ignition Partners, which joined Madrona Venture Group, Bezos Expedition and Washington Research Foundation in the financing round to be announced today."
"It's an odd combination of Navier-Stokes equations and NASCAR driving.
"Computer scientists at the University of Washington have developed software that is incorporated in new technology allowing television audiences to instantaneously see how air flows around speeding cars. The algorithm, first presented at a computer graphics conference last August, was since used by sports network ESPN and sporting-technology company Sportvision Inc. to create a new effect for racing coverage. The fast-paced innovation hit prime time in late July when ESPN used the Draft Track technology to visualize the air flow behind cars in the Allstate 400 at the Brickyard, a NASCAR race at the Indianapolis Motor Speedway.
"Zoran Popovic, an associate professor in the UW's department of Computer Science & Engineering, and two students wrote the code that dramatically speeds up real-time fluid dynamics simulations. Working with ESPN, a Chicago-based company named Sportvision developed the application for NASCAR competition."
"NASA says it will use Microsoft's unusual Photosynth photo presentation program to give the public a unique view of the space shuttle Endeavour ... Photosynth is the result of a collaboration between Microsoft's internal Live Labs group and University of Washington researchers."
Chronicle of Higher Education (pdf) (August 2007)
The Chronicle of Higher Education profiles UW CSE professor Richard Anderson's "Classroom Presenter" system.
"Anderson may have solved the problem of the class loudmouth ... With computers on their desks that have touchsensitive screens that read pen strokes, it's easy for anyone to raise a 'virtual hand.' Mr. Anderson, instead of scribbling a problem on the blackboard, scribbles it on a screen image -- a slide -- on his computer. The image then shows up on his students' computers. They scribble their answers on top of Mr. Anderson's slides and send them back to his computer, where he can riffle through them like the pages of a book. 'I can display different answers on a slide projector,' Mr. Anderson says. 'One person's view doesn't dominate.'"
The New Scientist surveys work by UW CSE's Tapan Parikh and others.
"Is there really any reason to read an RFID tag in a driver's license without touching it?' asked UW computer-science professor Gaetano Borriello. 'I can't think of any. Why are we even putting an antenna that allows long-range reading of a driver's license? It's just silly.'"
"Last year, students enrolled in a professional master's degree program in Seattle sat 800 miles from their teacher. When the students asked questions, their teacher responded from the video screen. Discussion ricocheted between classrooms in Seattle and Redmond, Wash., and further south to San Diego and Berkeley, Calif.
"The course was one of many using experimental collaboration software developed at Microsoft Research in collaboration with universities worldwide. Microsoft Research today announced that the University of Washington will lead future work on the project in the newly established Center for Collaborative Technologies at the University of Washington. Microsoft will provide $750,000 in funding during the next three years."
Other press articles about this project and the Microsoft Research Faculty Summit: UW Daily; ; Seattle PI; EE Times; Seattle Times.
"You use its products every day - when you take a cross-country flight on a Boeing jet, when you sip your morning Starbucks coffee, when you order the latest Harry Potter book from Amazon.com and when you use the Microsoft operating system on your PC. Washington state is home to these companies and more, befitting the state's tagline, 'Innovation is in our nature.'"
"For nine weeks this summer, 20 deaf and hard-of-hearing students from across the nation are participating in the Summer Academy for Advancing Deaf & Hard of Hearing in Computing on the UW campus ... In addition to classes, students have the opportunity to tour local high-tech companies. Program Co-Director Richard Ladner said deaf or hard-of-hearing professionals also come speak to students about their experience obtaining advanced degrees and pursuing careers in computer science."
The New York Times profiles retiring National Academy of Engineering President Bill Wulf. "As Ed Lazowska, a computer scientist at the University of Washington, put it, 'he has been a huge statesman for the engineering enterprise.' In the process, he said, Dr. Wulf greatly increased the prominence of the engineering academy, chartered by Congress to offer scientific and technical advice to the government. He did this in part, colleagues say, by starting programs to encourage students to enter engineering, and establishing prizes to reward high engineering achievement. More than that, people like Dr. Lazowska say, he encouraged the academy to issue hard-hitting reports that sometimes challenged government positions on code-breaking, the importance of classifying research, and other security issues."
<(Seattle Times) (July 2007)
UW CSE adjunct professor Maynard Olson has won the 2007 Gruber Prize in Genetics. In selecting Olson for the $500,000 prize, the Gruber Foundation said:
"Maynard V. Olson was a founder of the field of genomics.
"He created tools critical to each step of human genome sequencing as it developed from dream to reality. Then, through his articulate advocacy of high standards for accuracy and of free public access to data, he worked to ensure that DNA information is used to benefit humanity.
"Today he is turning genomic methods into true experimental tools to tackle real biological problems such as those posed by infectious disease."
"Richard Ladner, a computer science and engineering professor, hopes the program will show others that people who are deaf or hard of hearing can be successful in the field, and introduce the students to new opportunities."
Technology Review describes work at Intel Research Seattle by UW CSE affiliate professor Tanzeem Choudhury.
"Right or not, Apple's design will influence other companies. It may also set expectations for this sort of device, said James Landay, an HCI expert at the University of Washington. 'The question is, will people mind not having usable buttons?' he said. 'I think that's a big issue.'"
"Despite all the power of computers, they are still lousy at certain simple tasks, such as recognizing faces and knowing the difference between a table and a cow ... Desney Tan, a researcher at Microsoft Research, and Pradeep Shenoy, a graduate student at the University of Washington, have devised a scheme that uses electro-encephalograph (EEG) caps to collect the brain activity of people looking at pictures ... 'Given that the brain is constantly processing external information,' says Tan, 'we can start to use the brain as a processor.'"
UW CSE Ph.D. alumnus John Bennett has been named the Director of the ATLAS Institute at the University of Colorado. ATLAS, the Alliance for Technology, Learning and Society, is a campus-wide program dedicated to integrating information and communications technology with a wide variety of disciplines ranging from music, theater and dance to film studies and journalism.
Concurrently, Bennett -- until this appointment the Associate Dean for Engineering at the University of Colorado -- was named the Archuleta Professor.
"Computer science alumna Suzanna Kovoor started a company in January selling implantable brain chips. The company, called Neumio, has its headquarters in the basement of her Bellevue home. When she has a question for the technology's inventor, she doesn't have far to travel -- the device was created by her husband, Jaideep Mavoori, as part of his doctoral thesis at the UW."
UW CSE professor Ed Lazowska delivered the closing keynote at the Federated Computing Research Conference in San Diego CA. FCRC gathers more than a dozen computer science conferences together once every three years to encourage interactions across subfields. In addition to delivering the closing keynote, Lazowska organized four evening talks under the auspices of the Computing Community Consortium, which he chairs -- talks by Christos Papadimitriou, Bob Colwell, Randal Bryant, and Scott Shenker.
Some blog reviews here and here.
"In 2005, Noah Snavely, a computer-science graduate student at the University of Washington, and associate professor Steven Seitz began a collaboration with Microsoft researcher Richard Szeliski to create a more intuitive way to view photos in relation to one another. 'Computer vision has been very recently getting to the point where it's working really well,' Seitz said. 'At the same time, there's been an explosion of photos on the Internet. Photo sharing had begun to blossom. We wanted to see if you could reconstruct 3-D models from people's pictures on the Internet.'"
UW CSE adjunct professor Jim Larus, Research Area Manager at Microsoft Research, has won the 2007 ACM SIGPLAN "Most Influential PLDI Paper" award for his paper Exploiting Hardware Performance Counters with Flow and Context Sensitive Profiling, co-authored with Glenn Ammons and Tom Ball. The award is presented annually to the author(s) of the paper presented at the Conferrence on Programming Language Design and Implementation (PLDI) held 10 years prior to the award year that is judged to have had the greatest influence over the past decade. The 2005 award went to UW CSE professor Craig Chambers and UW CSE graduate students Jeff Dean and Dave Grove.
CSE's Oren Etzioni was featured in UW President Mark Emmert's quarterly communication to the regional business community.
"Researchers Chart Internet's 'Black Holes'" (Wired) (June 2007)
"Despite its robust appearance, more than 10 percent of the internet flickers out like a candle every day, according to researchers who unveiled on Wednesday an experimental tool that probes the network's dark places. Ethan Katz-Bassett, a computer science Ph.D. candidate from the University of Washington, introduced Hubble - a network of deep cyberspace probes scattered around the internet - at the meeting of the North American Network Operator's Group."
"Tessa Lau, a researcher with IBM's Almaden Research Center, is working with colleagues on ... Koala ... a system for recording, playing back, and sharing the performance of tasks on the web. In this conversation we discuss Koala's style of 'sloppy programming,' its clever way of abstracting away from personal information to create generic templates, and the challenges of building a universally reliable system for capturing and replaying web interaction."
UW CSE Ph.D. alumnus UW CSE Ph.D. alumnus Jonathan Aldrich wins 2007 Dahl-Nygaard Prize, now a faculty member in the School of Computer Science at Carnegie Mellon University, has won the 2007 Dahl-Nygaard Prize. The Dahl-Nygaard Prize was established in 2004 by the Association Internationale pour les Technologies Objets in the name of the Ole-Johan Dahl and Kristen Nygaard to honor their pioneering work on object-orientation. UW CSE Ph.D. alumna Gail Murphy, now a faculty member in Computer Science at the University of British Columbia, received the 2005 Dahl-Nygaard Prize.
The June issue of Communications of the ACM includes an article describing a way of assessing research impact using publication in top venues as the metric. To illustrate, the article identifies the 50 highest impact researchers in the software engineering field during the period 2000-04. Of the 50, one is UW CSE faculty member David Notkin, five are David's former UW CSE Ph.D. students (Gail Murphy, now on the faculty at UBC; Mike Ernst, now on the faculty at MIT; Kevin Sullivan, now on the faculty at UVa; Amir Michail, most recently on the faculty at New South Wales; and Bill Griswold, now on the faculty at UCSD), and two are David's academic grandchildren (Gail Murphy's Ph.D. alumni Martin Robillard, now on the faculty at McGill, and Robert Walker, now on the faculty at Calgary). Talk about impact!
Lazowska/Ballmer "keynote conversation" headlines 2007 Technology Alliance "State of Technology" luncheon (May 2007)
Keynote conversations between UW CSE's Ed Lazowska and leading corporate technology innovators have become a fixture of the annual Technology Alliance "State of Technology" luncheon: Eric Schmidt (Google) in 2005, Jeff Bezos (Amazon.com) in 2006, and Steve Ballmer (Microsoft) in 2007. The relationship between Lazowska and Ballmer is particularly close, as revealed by these photographs.
The Alain Fournier Ph.D. Thesis Award is presented annually to the best Canadian computer graphics dissertation, and is awarded at the Graphics Interface Conference. This year's recipient was Celine Latulipe, a University of Waterloo student of UW CSE Ph.D. alumnus Craig Kaplan.
In his first year of eligibility, UW CSE Ph.D. alumnus Steve Wolfman, now on the Computer Science faculty at the University of British Columbia, has won the Killam Teaching Award for the Faculty of Science. Congratulations to Steve!
David Notkin wins ACM SIGSOFT Distinguished Service Award (May 2007)
CSE's David Notkin has been named the recipient of the 2007 ACM SIGSOFT Distinguished Service Award, presented annually "to an individual who has contributed dedicated and important service to the software engineering community." Congratulations David!
A 4-person team including UW CSE senior Paul Javid and his brother Ali has won the "OVP Venture Partners Best Innovation Idea" prize in the 2007 University of Washington Business Plan Competition for their Antibiotic Haptic Sleeve.
UW Daily on CSE's RFID ecosystem (May 2007)
"'There's not even a question of whether this technology will be deployed. It's here, and people are using it,' Balazinska said. 'The question is: Can we propose good privacy models by deploying it faster?'"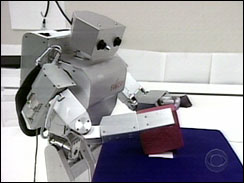 A wonderful CBS News piece on Raj Rao's brain-controlled robot Morpheus.
"At the University of Washington in Seattle, professor Rajesh Rao and his team are doing sciency stuff with a robot named Morpheus - 'Mo' to his friends. Mo walks kinda funny - actually the little man of steel sort of sashays - and he is a bit of a klutz. Tables will be knocked over. But Mo is a sophisticated robot. He responds to thought commands - you think it, Mo does it. All you have to do is put on a funny hat and have wires poked into your head. Then your brain waves (if any) are analyzed and you're ready to go. Say you have a red block and a white block. You think hard about the red block and Mo goes for the red block. Someday it could be a beer!"
See CBS News video clip here.
Photographs of the session here.
ABC News features CSE professor Raj Rao's mind-controlled robot Morpheus.
(May 2007)
Ed Lazowska was named the winner of the 2006-07 UW CSE ACM Teaching Award, and Stuart Reges was named the runner-up. The award is given annually by the UW CSE undergraduate student body.
MSNBC.com has launched a game, called NewsBreaker Live, that plays in movie theaters. A motion-sensitive camera in the front of the theater measures how the audience is moving its arms. The camera then translates that collective motion to an onscreen paddle that players use to bounce a ball back up to the top of the screen to knock out blocks.
The game is based on work that CSE's Steve Seitz did while a faculty member at Carnegie Mellon University, working with then-CMU-undergraduate Dan Maynes-Aminzade and fellow CMU faculty member Randy Pausch. The game was commercialized by a CMU spin-off.
See video here. Original research paper here (pdf).
Lazowska practices architectural criticism at MIT CSAIL Dertouzos Memorial Lecture (video) (May 2007)
Ed Lazowska had the honor of presenting the annual Dertouzos Memorial Lecture at the MIT Computer Science and Artificial Intelligence Laboratory on May 17 2007. Lazowska began his lecture with some observations on academic architecture.
PowerPoint here.
"The endeavor begins with attraction, which can be stimulated by spreading the word at an early age that computer science is a viable option for future goals. 'The message is that this is an unbelievably great field,' Lazowska said. 'It is intellectually very stimulating and also very rewarding.'
"With enrollment, the CSE department, and the UW as a whole, is taking a more holistic approach to admission. 'We want to be educating future leaders, looking at the whole person and determining if they have what it takes to succeed,' Lazowska said.
"In order to help people thrive, it is necessary to make them feel less isolated, he said. 'We need to form individual cohorts and let them know that they can succeed,' Lazowska added."
Eleven 3-person undergraduate teams, from among 949 entries, were chosen as "Outstanding Winners" in this year's Mathematical Contest in Modeling. Two of those teams were from the University of Washington. Each team included a CSE major: Computer Engineering junior Sam Burden (from Spokane WA), and Computer Science junior Sam Whittle (from Bellingham WA). Professor of Mathematics Jim Morrow coaches UW's MCM teams.
"The 'Talking Toaster' generated a hot buzz in Computer Science & Engineering's senior capstone design course in spring 1996. Voice-activated and programmed to respond to instructions and talk back (no need to set dials or push levers), the popular gizmo remains firmly and fondly embedded in CSE's cultural memory and in video format on the department's website.
"Its co-designer, Corin (Corey) Anderson, recently set off another buzz around CSE when he simultaneously established both fellowship and scholarship endowments with a substantial gift through the UW's new Students First program. Now a software engineer at Google, he is, at age 29, CSE's youngest donor at this level."
"Ed Felten is one of the nation's most effective public advocates for technical innovation and secure computing. As a professor of computer science and public affairs at Princeton University, his research spans operating systems, programming languages, Internet software, and consumer products."
"Tapan Parikh took a risk when he chose an unconventional topic for his doctoral work in Computer Science & Engineering. 'Now he is one of the leading researchers in creating information technology to meet the needs of the Third World,' said his advisor, CSE Professor Ed Lazowska."
Discover Magazine features Raj Rao's research: "I am seated at a network of computers with an electrode-studded swim cap suctioned to my head, watching a colorful trail of EEG signals unfurl across a nearby screen. A mess of wires conducts these signals from my brain to the computers, which - based solely on what I'm thinking - then relay instructions halfway across the room to my humanoid proxy: a shiny chrom robotnamed Morpheus, currently awaiting his next command ..."
Information on UW CSE's Neural Systems Group here.
Article in Electronic Design here.
CSE's Magda Balazinska wins Microsoft New Faculty Fellowship (May 2007)
CSE's Magda Balazinska is one of 5 winners -- from more than 100 nominees -- of 2007 Microsoft New Faculty Fellowships. The awards provide $200,000 in research funding to the finest young faculty nationwide.
CSE's Richard Anderson, Richard Ladner, Adrien Treuille win UW College of Engineering "Community of Innovators" awards (April 2007)
Richard Anderson was named the "Faculty Innovator for Teaching." Richard Ladner's AccessComputing Alliance received the "Team Award." Adrien Treuille received the "Research Assistant Innovator" award. Congratulations to Richard, Richard, and Adrien!
Balazinska's Law (Seattle Times) (pdf) (April 2007)
When CSE's Magda Balazinska was named a 2007 Microsoft Faculty Fellow, she received $200,000 in research funding from Microsoft - and a starring role in their media campaign.
Alex Moshchuk's torso, Cherie Cheung, Julie Letchner, Ed Lazowska, Sierra Michels-Slettvet, and Tanya Bragin watch Roxana Geambasu demonstrate a research prototype that she built with Cherie.
Lazowska and Dr. Blum, with colleagues at the University of California, Los Angeles, and Google, are working on materials that high school teachers can use to tell students about the challenges and opportunities of computer science. They are developing them for teachers of math, science and English because, as Dr. Lazowska put it, 'many young women have opted out of the field before they even get to computer science' in high school.
"He and his colleagues at the University of Washington (which never had a programming requirement, he said) have produced a Web page for prospective students with an explicit goal of breaking stereotypes about computer science and demonstrating that computer scientists work in a broad range of interesting fields - everything from designing prosthetics to devising new ways to fight forest fires.
"The people on the page's 'day in the life' feature are Erin, Kiera, Crystal, Tessa and Siobhan - all women. 'That was deliberate,' he said, adding that women will make up 23 percent of the prospective computer science majors next year."
See videos here.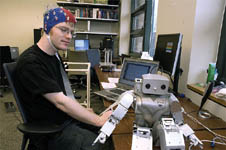 Raj Rao's brain-controlled robot in Popular Mechanics. "Researchers at the University of Washington's Laboratory for Neural Systems have built a humanoid robot, called Morpheus, that can be controlled by thought alone. According to project leader Rajesh Rao, 'In essence, the robot becomes an extension of your own body.'"
Nvidia Corp., the Santa Clara-based programmable graphics processor technologies company, has named 12 recipients of $25,000 fellowship awards for the 2007-08 academic year, including UW CSE Ph.D. students Pravin Bhat and Seth Cooper.
"Xerox has filed a patent covering a technique to recover demographic information like your age, sex and perhaps even your income by analysing the pattern of web pages you browse. They want to license the technique to online advertisers and shops. Read the full patent here."
"Say you are looking for a deal on an airline flight ... Farecast.com, which gathered a following with technology that enables it to predict the direction of airfares on a particular route, is back with another innovation that it says can distinguish the best deals in air travel."
During Winter quarter, the University of Washington Alumni Association asked the Class of 2007 campus-wide to name their favorite professor, lecturer, or TA of their undergraduate career. Two UW CSE TAs were honored by being named: undergraduates Eric Arendt and Shen Lee. Four UW CSE faculty were recognized: Ed Lazowska, Mark Oskin, Stuart Reges, and Marty Stepp. Congratulations to these instructors, and thanks to the students who cared enough to nominate them.
"Ed Lazowska, the University of Washington professor famous for his indefatigable efforts to advance the discipline of computer science while preserving its conscience, appeared before a capacity crowd to deliver the first in a series of lectures named after USC's amazingly versatile roboticist/computer scientist/electrical engineer George Bekey."
UW CSE graduate student Martha Mercaldi has been named as one of 20 recipients of $10,000 2007 Google Anita Borg Memorial Scholarships for outstanding female undergraduate and graduate students completing their degrees in computer science and related fields. "The Anita Borg Scholarship is a living testament to Anita's vision of supporting and recognizing exceptional women in computer science and technology." UW CSE graduate student Bao Nguyen Nguyen received a $1,000 award as one of 30 highly qualified finalists. More than 250 students from 115 different universities across the nation competed for recognition in this year's program. Last year, UW CSE graduate student Michelle Banko received a Borg Scholarship.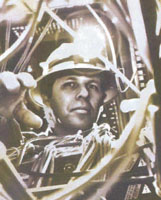 "Etzioni knows a jewel when he sees one. The college professor, dubbed by the media an 'honorary professor of webology' and the 'godfather of search,' has spent his working life asa mining engineering in the virtual sierras of the internet, unearthing ways to extract diamonds of data from the almost boundless slag heap of irrelevance that, for most people, is the World Wide Web."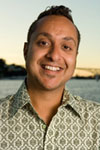 Each year, the ACM Doctoral Dissertation Award recognizes the best few doctoral dissertations worldwide in computer science. This year, as always, the competition was intense. There were 55 nominated dissertations, many of which were superb. The committee selected one winner and one runner-up. Both were in computer graphics. The winner was Ren Ng from Stanford. The runner-up (receiving the sole Honorable Mention) was our very own Aseem Agarwala. This is a huge accomplishment -- congratulations to Aseem and also to his advisor David Salesin and UW's superb graphics group.
CSE's AnHai Doan, now a faculty member at the University of Wisconsin, received the ACM Doctoral Dissertation Award in 2003. CSE faculty member Venkat Guruswami received the ACM Doctoral Dissertation Award in 2002 for his MIT dissertation. CSE's Mike Ernst (now a faculty member at MIT) and William Chan (tragically deceased) were co-runners-up in 2000. CSE's Anne Condon, now a faculty member at the University of British Columbia, was runner-up (then called "Series Winner" rather than "Honorable Mention") in 1988. CSE faculty member Carl Ebeling was runner-up in 1986 for his CMU dissertation.
CSE's Chris Diorio, co-founder (with his Ph.D. advisor Carver Mead) of Impinj, has been named national "RFID Visionary of the Year" -- the "individual with the greatest impact on the industry, through sharing his or her vision and championing the value of RFID technology."
Current graduate students Nick Murphy and Kate Moore, current undergraduate Ben Hindman, and recent undergraduate alumni Jenny Yuen (now at MIT), Diane Hu (now at UCSD), and Kai Wang (committed to UCSD) received this most prestigious graduate student recognition.
CSE's Julia Schwarz, Pavan Vaswani win Goldwater Scholarships (March 2007)
Goldwater Scholarships are the most prestigious awards available to undergraduate students in mathematics, the sciences, and engineering. CSE undergraduates Julia Schwarz and Pavan Vaswani have been named among this year's 317 Goldwater Scholarship winners nationwide (3 from UW).
949 3-person teams from 12 nations entered this year's 23rd annual Mathematical Contest in Modeling. 14 teams from 11 institutions were designated as "Outstanding Winners," including two teams from the University of Washington. Each of the triumphant UW teams included a CSE student: Sam Burden and Sam Whittle.
The 1000-person Industry Achievement Awards banquet of the Washington Software Alliance is the high point of the year for Washington's IT companies. Six awards are given: for "breakthrough technology of the year," "technology innovator of the year," "business product of the year," "consumer product of the year," "service provider of the year," and "best use of technology in the government or non-profit sector." This year, UW CSE scored big: UW CSE spinoff Farecast, founded by UW CSE faculty member Oren Etzioni, was named "consumer product of the year," and UW CSE faculty member Chris Diorio, founder of RFID technology company Impinj, was named "technology innovator of the year." Congratulations to Oren, Farecast, Chris, and Impinj!
CSE adjunct professor Dave Cutler, Senior Technical Fellow at Microsoft, has received the inaugural Microsoft Technical Recognition Award for Career Achievement. Microsoft Distinguished Engineer Darryl Havens offers his thoughts on the selection of Dave Cutler: "I can best explain the significance of Dave Cutler receiving the Career Achievement Award ... by noting that while other nominees had pages written about them, Gordon Bell simply said 'The guy's a god and everybody knows it; just vote for him.'"
"In his new role, Dr. Lazowska will lead the CCC -- a consortium of experts drawn from and chosen by the computing research community -- as it seeks to stimulate scientific leadership and vision on issues related to computing research and future large-scale computing research projects. The CCC, established by CRA in partnership with NSF, will catalyze the computing research community to debate long-range research challenges, to build consensus around research visions, to articulate those visions, and to develop the most promising visions into clearly defined initiatives."
Seattle Times here.
The UW Daily profiles CSE graduate student Tapan Parikh's CAM project. "In much of the developing world, digital devices of any kind are not common -- but one UW computer scientist is working to change that. Tapan Parikh, a Ph.D. candidate in UW Computer Science & Engineering, has been working on a project for the past six years to bring the latest in information technology to bear on real-world problems."

"She's only 19 years old, but Nodira Khoussainova already has her bachelor's degree from the University of Auckland in New Zealand and is a year into the Ph.D. program in Computer Science & Engineering at the UW. Even though her family comes from Uzbekistan and now lives in New Zealand, it has additional ties to the UW. Her father was part of an exchange program between the University of Tashkent and the University of Washington when the Soviet Union still existed."
"'Broadly speaking, what I'm trying to do is look at ways that information technology can have an impact on important social, political and economic issues,' [CSE graduate student Tapan] Parikh said. His research was funded by Microsoft Research, Ricoh and Intel. Parikh designed mobile phone software for use by members of Indian grassroots banking cooperatives, known as microfinance groups, for a doctoral thesis. He also founded a company in India that carries out testing and brings the system to its intended users. The company, ekgaon, signed its first contract with CARE India in October to provide phones to more than 700 cooperatives." Seattle Times article here.
MobileASL in UW Daily (February 2007)
"'Our technology can transmit sign language on the cell phone network more understandably than existing technology,' said Richard Ladner, a Computer Science & Engineering professor working on the project. The technology works to distinguish the face, arms and hands, while giving the peripheral areas less attention. Thus, finer movements are easier to detect even with low bandwidth." MobileASL website here.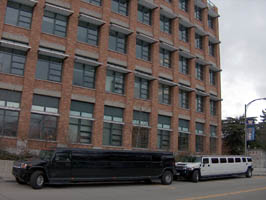 Our Microsoft recruiter, Jeremy Briggs, surprised CSE's undergraduate women with transportation to Microsoft that they hadn't seen since their high school proms!
"While the development of cell phone technology marches on, to the point where owning a cell phone's become practically mandatory for anyone living in a modern urban society, there's only so much a hearing-impaired person can do with a cell phone ... Hence the MobileASL project at the University of Washington, which aims to develop a new real-time video compression scheme that can transmit within existing networks, while retaining sufficient video quality to enable viewers to follow sign language movements in a video call."
"UW lab creating mind-controlled robot" (KING-5 TV Evening News) (February 2007)
KING-5 TV features UW CSE professor Raj Rao's Neural Systems Lab. "Imagine if you could order a robot to get you a soda, or to do chores around the house, just by thinking about it. It may sound like science fiction, but researchers at the University of Washington are showing it may be reality sooner than you think."
"At 26 and at the top of his game as one of Google's vaunted software engineers, Chistophe Bisciglia found himself bored and restless ... Then he had a brainstorm: Why not create a Google 101 class to teach college students how to program the way that Google does? ... His idea was launched last month as Google's new pilot project at the University of Washington. The class is aimed at creating programming prodigies and revamping the way colleges teach computer science."
Sloan Research Fellowships to Blanchette, Doan, Agrawala (February 2007)
2007 Alfred P. Sloan Research Fellowships have been awarded to UW CSE Ph.D. alums Mathieu Blanchette (Assistant Professor at McGill University) and AnHai Doan (Assistant Professor at the University of Wisconsin - Madison), and to UW CSE Affiliate faculty member Maneesh Agrawala (Assistant Professor at UC Berkeley). Fourteen UW CSE faculty have received Sloan Research Fellowships.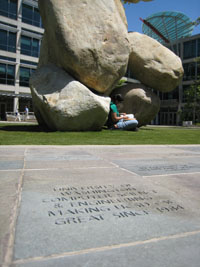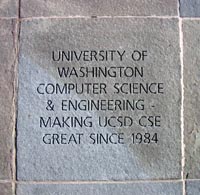 As a fundraising gimmick, UC San Diego encouraged friends to purchase 12" square engraved paving stones on the walkway that runs through the new engineering courtyard in front of the CalIT2 and CSE buildings. For $400, it was impossible not to participate.
UW CSE has eight and a half alumni on the UCSD CSE faculty: Fran Berman, Brad Calder, Bill Griswold, Sorin Lerner, Stefan Savage, Steve Swanson, Dean Tullsen, half of Amin Vahdat, and Geoff Voelker. Fran Berman, the first of these, joined UCSD CSE in 1984.
"Deaf people could soon be using video mobiles to chat with their friends using sign language ... Professor Richard Ladner and his co-researchers Professor Eve Riskin and Professor Sheila Hemami [are] creating compression software that looks for the parts of each video frame important to signers." See the MobileASL research project web page here.
The University of Washington Intellectual Property Management Advisory Committee, chaired by UW CSE professor Larry Snyder, has affirmed that UW's "primary goal in technology transfer is to maximize worldwide use and societal benefit of its research and technology."
"In the digital age, organizing a photo collection has gone from bad to worse. The saying used to be that a picture is worth a thousand words. Now the question arises: what are a thousand pictures worth? In a word, mainly a headache ... "Experimental software developed by UW and Microsoft computer scientists, called Photo Tourism, turns the surfeit of images into a benefit ..."
For more information and a trial version of Photo Tourism, go here.
"It's all in the dance" (KING-5 TV Evening Magazine) (February 2007)
"Finding a date can be a difficult task. Ask these University of Washington researchers and they'll tell you the answer might be learning how to dance." UW CSE's Zoran Popovic on KING5 Evening Magazine's Valentine's Day Special.
Slashdot) (February 2007)
UW CSE's MobileASL project, led by professor Richard Ladner, is Slashdotted.
Lee Hood, Founder and President of the Institute for Systems Biology and Adjunct Professor in UW Computer Science & Engineering, has been elected to the National Academy of Engineering. Lee is one of only 7 individuals who are members of all three National Academies: the National Academy of Sciences, the National Academy of Engineering, and the Institute of Medicine.
Hood's induction into the National Inventors Hall of Fame also was announced this week.
CSE professor Raj Rao on KING-5 TV Evening Magazine (February 2007)
Robot control via skull-cap electrodes, to help those with physical disabilities. "It's like a childhood dream, come true."
The Winter 2007 issue of Most Significant Bits, the UW CSE alumni newsletter, has just been published. Giant photo of Hank on page 2.
The Seattle PI features UW CSE alumnus Brad Fitzpatrick, whose "OpenID" initiative was just embraced by Microsoft.
Robotics activities in CSE and EE are featured in the Winter 2007 issue of CrossRoads, a publication of the Trade Development Alliance of Greater Seattle.
CSE faculty member has been selected as the fifth recipient of the AAAI (American Association for Artificial Intelligence) Robert S. Engelmore Memorial Lecture Award. This annual keynote lecture is presented at the IAAI conference in honor of Dr. Robert S. Engelmore's extraordinary service to AAAI, AI Magazine, and the AI applications community, and his contributions to applied AI.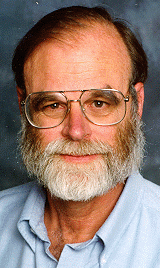 "Microsoft computer scientist Jim Gray, 63, is missing and feared dead at sea. His revolutionary work with databases will continue to affect our lives each day. University of Washington computer science professor Ed Lazowska tells Rebecca Roberts about Gray's legacy."
The New York Times features UW CSE startup Farecast. "Farecast, the Internet start-up that made waves last year by predicting ticket prices for air travelers, is putting its money where its mouth is."
KPLU, Seattle's NPR station, airs a 4-part series on the brain. Part four -- "Brain-computer interface" features the work of UW CSE professor Raj Rao. "I'd heard about researchers who connect computers to someone's scalp, with wires. And I went to visit Rajesh Rao. I didn't know I'd be getting hooked up to the machine. Raj wants to create a robot helper for someone who's lost all movement - can't even blink their eyes."
As you read this sentence, an estimated 5 million people are using BitTorrent to download their favorite movies or TV shows. The free software has achieved almost iconic status since its 2001 release, its creator profiled in glossy magazines, its users coining a new lexicon. The percentage of North American Internet traffic devoted to BitTorrent is in the double digits.
"This week University of Washington computer scientists released free software that tweaks BitTorrent's cooperative core. The UW program, named BitTyrant, maximizes individual benefit by choosing file-sharing partners strategically. In doing so, it boosts downloading speeds by an average of 70 percent."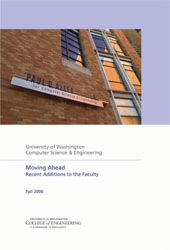 UW CSE welcomes new faculty members Dave Bacon, Magda Balazinska, James Fogarty, Yoshi Kohno, Arvind Krishnamurthy, James Lee, and Yoky Matsuoka.